Uniform
Our pupils take great pride in their uniform and it is expected that all pupils will try to keep as smart as possible throughout the school day. Our school uniform is practical and based on our school colour of navy blue. All uniform, including shoes and bags, must be clearly labelled.
The following items can be purchased from www.kitmanuk.co.uk and www.myclothing.com as detailed on the school website: fleece-lined jackets, sweatshirts, polo shirts, hats and caps, P.E. T-shirts, shorts, jog pants, rugby shirt and kit bags and book bags. Water bottles can be purchased at the school office. We have "nearly new" sales, where you can buy second hand uniform throughout the year. Trainers are only allowed for PE lessons.
All children should wear a logoed jumper, cardigan or sweatshirt. Parents are welcome to purchase all logoed items however, other items do not need logos and non – logo uniform can be purchased at a wide range of outlets.
White shirt, or white or navy polo shirt

St Gilbert's sweatshirt, jumper or navy-blue cardigan

Medium grey trousers and/or shorts

Navy blue skirt, tunic or tailored blue trousers

White, grey or navy socks or tights

Dark, sensible warm and waterproof coat

Black shoes
P.E. Kit
Navy shorts

Blue/white T-Shirt

Trainers

E. kit bags

KS2 may need – plain navy tracksuit (only the school's logo is permitted)
Please find our Uniform Policy here.
Labels are available from www.MyNametags.com. To raise funds for our PTA, please enter the School ID when ordering: 32012.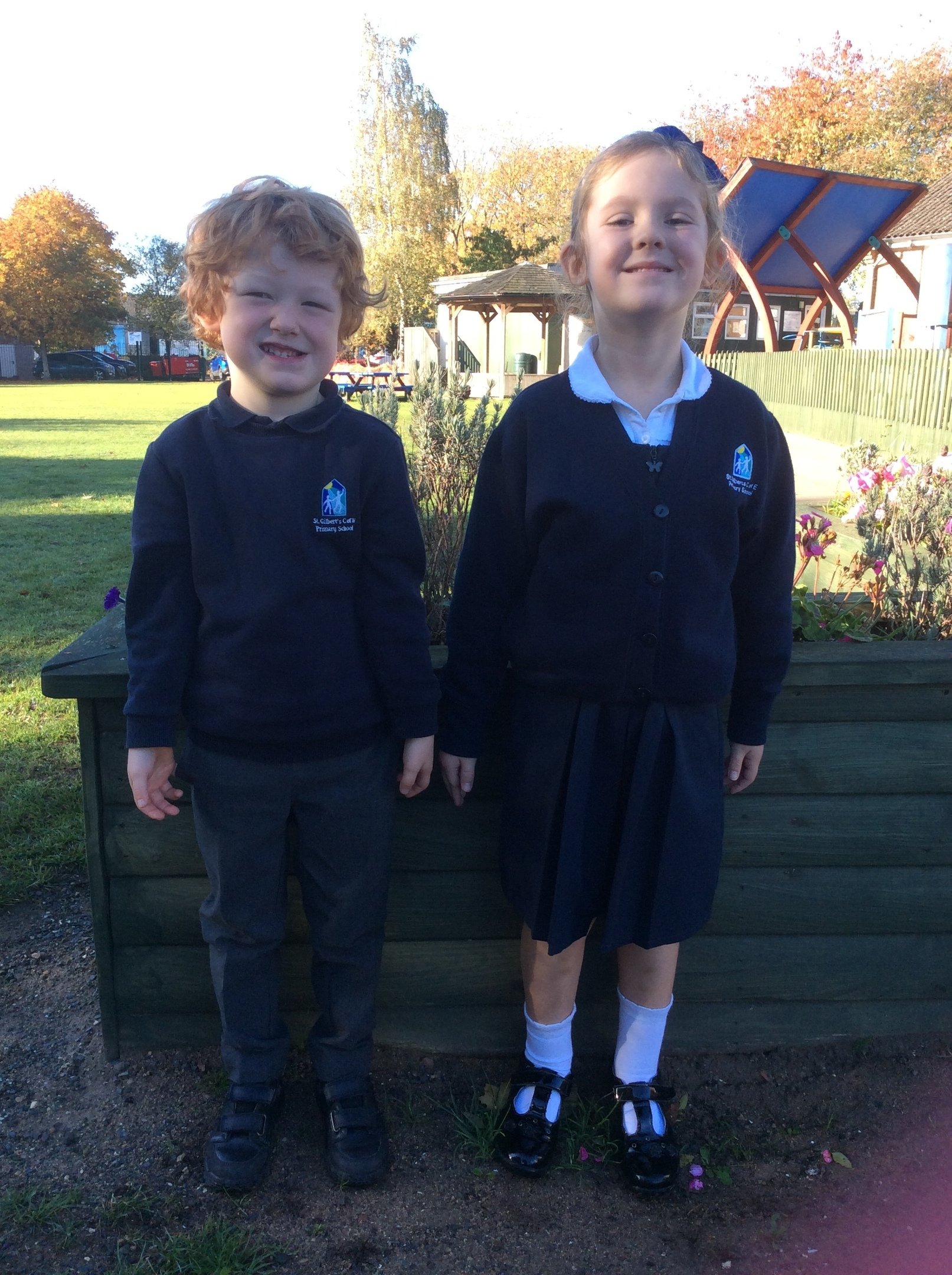 Kitman Uk
Unit 41 Gwash Way
Stamford
Lincolnshire
PE9 1XP
Tel: 01780 239042
Email: sales@kitmanuk.co.uk